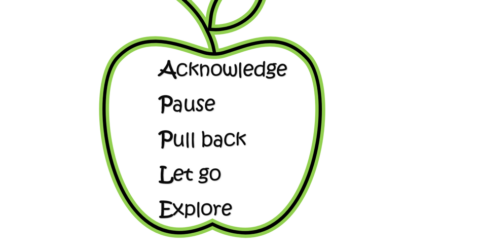 This is a useful CBT and ACT method to help anxiety and uncertainty.
CBT (Cognitive Behavioural Therapy) is a talking therapy that can help you to change your thought patterns before they become destructive. You need to recognise the process of your thoughts in order to prevent harmful behaviour. It is a useful method in helping to alleviate symptoms of depression and anxiety.
ACT (Acceptance and Commitment Therapy) is more about accepting the thoughts as they happen, rather than challenging them. This method uses mindfulness and living in the moment as a way to stop troublesome thoughts manifesting.
Even if you are not familiar with, or CBT and ACT don't particularly interest you, the APPLE method is one that can be adopted in almost every situation.